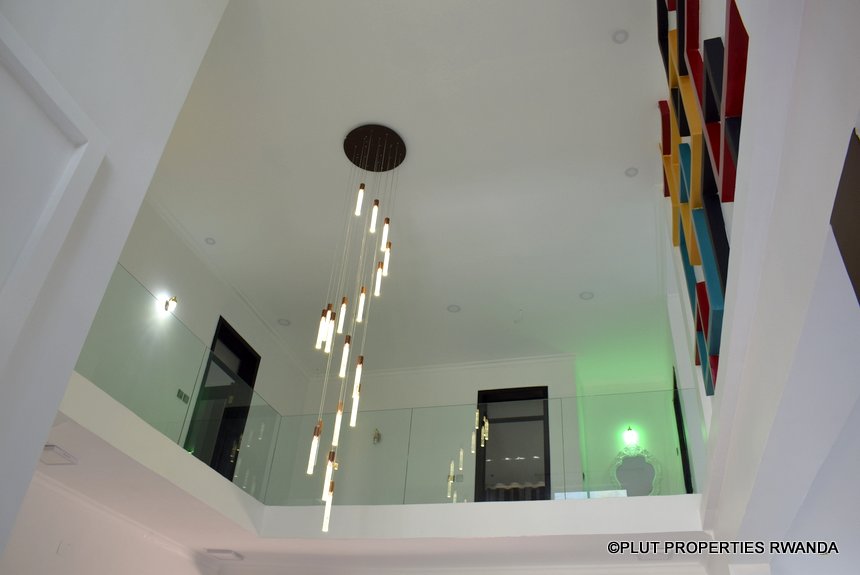 By Edith Nkwocha
Has ignorance ever cost you money?
It's a question you might want to answer. Actually, having your property professionally appraised and valued is the smart thing to do, contrary to what some want you to believe.
Not only will it help save you money but it will help make you money, by ensuring that you don't undervalue or under-sell your property.
But let's not get ahead of ourselves.
So, what exactly is the purpose of a property appraisal and valuation?
Particularly for investors and property owners, valuation can be a strategic investment, provided the reporting presents an accurate picture, is clear, as well as concise in its presentation.
Also, because real estate transactions are often sporadic, appraisals are needed after regular intervals so that information about the property remains accurate and current.
Common reasons companies and individuals get valuation help:
● To assess the value of a property when this information is needed but not known
● When considering appealing a property tax assessment, particularly if that assessment is considered too high
● When required to do so by law . There are many factors that affect the value of an asset, as well as many potential issues that can impact valuation results.
A case in point is the recent Rwanda property valuation tax law.
Most companies and certainly most individuals lack the expertise, training and understanding to be able
to navigate these legal matters and therefore, will be ignorant of both their rights and responsibilities under this new law.
So, what exactly is property valuation, and how does it differ from an appraisal?
Appraisal
An appraisal of a home or property is an unbiased and professional opinion with regard to its value. The appraisal is used in matters concerning the purchase, refinancing, or selling of that property.
Valuation
A valuation is a detailed report on a property's recognized market value. A property is first of all appraised, in order for it's value to be subsequently determined. The valuation should always be done by an impartial, independent valuer.
Types of property that are typically valued can vary and include buildings, houses and even land.
Property Valuation Methods
There are basically three standard approaches to property valuation:
The Cost approach. In this instance, a buyer will not pay any more for a piece of property than it would cost to purchase an equivalent one.
The Sales Comparison Approach. This involves a comparison of a property's characteristics with those of similar or comparable properties that have recently been sold in similar transactions.
The Income Approach. This makes use of similar methods that are used in securities analysis, financial valuations and bond pricing.
Negligence is also costly
We've talked about ignorance. But negligence can be very costly, too. For example, many home owners have their property valued after they've contracted an insurance policy.
Did you know that your home needs to be professionally valued before
contracting that insurance policy?
This is very important, to prevent it from being under-insured .
Also note that as you purchase and acquire new things eg furnishings and fixtures, etc. for your home, the value of your property increases over time.
This makes a strong case for having your insurance policy reviewed regularly. Again, this is to avoid a situation where the value of your property is increasing, yet it's under-insured!
When it's critical to have your property professionally valued:
One of the main reasons to engage the services of property valuation experts is when you want to sell your house or property.
In order to ensure that you get the best price for your home, it's important to know the value of the house at the time you're ready to sell it .
It's not a good idea to use a previous valuation. This is because a previous valuation report will not present an accurate picture of the true value of the house as at today , including after any additions and improvements. This means that you run the risk of selling your property at a loss if the valuation was done say,10 years ago, for example.
Location
The location of your home or property can have a huge impact on its value.
For example, the choicest areas in Kigali to own a home are Nyarutarama , Kimihurura , Kiyovu, Gacuriro, Kacyiru, and Kagugu .
This means that if your property is located in these areas, you'll want to ensure that your selling price aligns with the current pricing that exists in these particular areas.
It's very important that your property is valued by experts who understand the real estate market of that area.
Legal Reasons
Investing in property often yields very good returns. This is why investors flock to the real estate market.
However, there are important legal considerations that may come into play for both individuals and corporate entities. An appraisal report of the property often forms the basis of legal matters involving taxation, mortgage loans, and settling of estates, just to name a few considerations.
No depreciation
All things being equal, and provided the property is well maintained and cared for, the value of property continues to rise rather than depreciate.
So, this of course makes an even stronger case for property valuation, so that you don't lose out on potential profit when it's time to sell.
It's about the profitability
A common trend in the property market is to buy a home and rent out or sell it at a higher price.
And so far we've talked mostly from the perspective of a seller. But having your property correctly valued is equally important to a home buyer.
Knowing the worth of a property before purchasing it provides you with a useful estimate that serves as a benchmark if/when you decide to sell.
Credibility
Credibility is a crucial negotiating tool once there's a potential buyer.
Being able to present concrete proof of a professional valuation helps establish the credibility that just might be the game-changer to help you close that deal, and faster.
What sets Plut Properties apart from other real estate agencies in Rwanda?
● Our real estate appraisal and valuation services are thorough and impartial.
● Many satisfied clients from all over the world testify to the quality of our services.
● Plut Properties is absolutely committed to help you get the best real estate deals.
● Our honesty, integrity and professionalism make us a leader in the Rwanda real estate market.
● Open for business since 2010, we're one of the first professional real estate agencies in Rwanda.
What services does Plut Properties provide?
● Real Estate Consultancy
● Property Valuation
● Property Management
Do you have a question about a property, or want to rent or purchase a home or land in Rwanda?
You can find us in Kigali City, 5th Floor, Centenary House, 8 KN4 Avenue, Kigali, Rwanda .
We're open for business Mon-Fri, 8 am – 7 pm . You can also reach us on +250 788 411 423 .
Visit us at www.plutproperties.com or send us an email at info@plutproperties.com.
We're here to serve you in the spirit of excellence!
About the author: Edith Nkwocha: Africa Freelance Ghostwriter-Editor
Edith writes about Real Estate | Food & Health | Self-Improvement |
Newsletters * white papers * e-books * articles & blogs * speeches *video scripts
https://www.linkedin.com/in/edith-freelance-self-improvement-health-food-realestate-ghostwriter/